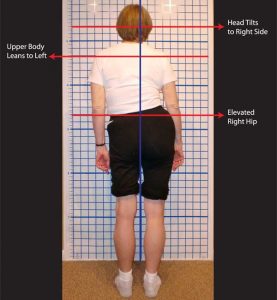 INITIAL EVALUATION
The initial visit is a two-hour session working one on one with an experienced Postural Alignment Specialist certified by Egoscue University. This visit includes gathering an extensive health history and performing a detailed postural and functional assessment. Photos are taken to reveal the skeletal position of the body. Your gait is analyzed and various movements are performed to evaluate your specific limitations. An individualized program is designed by your therapist for you to perform at home every day to improve your posture and alignment. You will receive pictures of the exercises and positions with detailed directions. The key to improvement is the sequence and consistency of the exercises.
FOLLOW-UP APPOINTMENTS
Typically, you will come back for re-evaluation one week after your first visit.  Continued follow up sessions are one hour in length and are scheduled every one to two weeks depending on individual progress. Clients routinely return for 8 to 12 follow up sessions. Each follow-up session includes a reassessment of posture, gait and movement. Your therapist determines the changes in the body from the previous home program. Based on these findings, a new exercise menu will be designed to enable your progress. For out-of-towners or if you can't make it to our studio, we also offer Skype and FaceTime virtual sessions.