Ah yes! It's time for gardening and yard work.  Finally!  But after just a couple of hours of gardening, my back hurts.  We hear this at Pain Free in the spring, especially as people start getting more active.  They get back pain from what seems to be the simplest most innocuous movements.
We forget that the body is a stimulus-response system (everything we do and eve think has a muscular response in the body). If you've been sitting around all winter that inactivity created some less mobile areas in the body.  You may have been active all winter, going to the gym, lifting weights, hours of aerobics, skiing – active!  But moving into the garden we still hear "my back hurts!".  Those winter activities are great and, even better, fun! However, they don't get our bodies more functional. What I mean by that is joints lined up vertically and horizontally.  Moving that bag of topsoil requires different movement strength than your weight machine, stair machine, or elliptical. You need to be functional before you are active to stay pain free.
Take weeding for example, Most of us will sit on the ground and start pulling weeds. That sitting position already puts your back in a rounded, flexed position and once you start pulling weeds you force the back muscles to work in that disadvantaged position with no help from the hips and legs (because you're sitting on them;). Ouch!
WHAT TO DO?!!
BEFORE: Think of your gardening and yardwork as a strength work-out and prepare for it like that.  Do a little warm-up before you go out to get your body functional, lined up vertically and equal right to left.  Try these e-cises:
AIRBENCH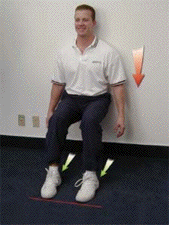 CATS AND DOGS

ARM CIRCLES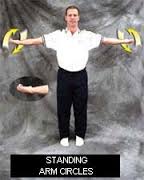 ELBOW CURLS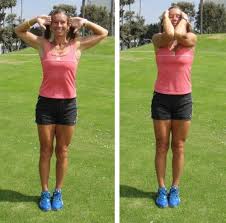 DURING: It's good to change positions.  Instead of sitting the whole time, kneel or work from your hands and knees, get up and walk around.  Try standing and bend from your hips for a bit.  Change positions every 10-20 minutes.  Your body likes a variety of movement and positions!
AFTER: When you're done and feeling all proud of yourself, instead of plopping down on the couch, take that much deserved break in static back – everyone's favorite exercise and so restorative.  If your back pain continues give us a call.  At Pain Free Performance, we are Posture Alignment Specialists certified by Egoscue University — we can help you eliminate that back pain and enjoy your garden!